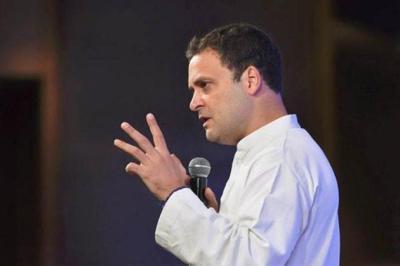 Will Rahul Gandhi become the Prime Minister of the country? What will the situation if he becomes the CM? Though Rahul's graph is growing and the recent victories have given him some confidence, he still has a long way to go.
Meanwhile, an over enthusiastic Stalin of the DMK, has announced him as the PM candidate of the opposition. Many parties have voiced their opposition to this. Even anti-Modi parties like the SP, BSP and TMC have voiced opposition to the proposal. They said that the prime minister would be decided after the results are out.
In between, Priyanka Gandhi has entered the scene and has begun road shows. The Congress hopes that she will add the much needed zing to the Congress. But, all said and done, the Congress needs at least 150 seats to be in the reckoning. As of now, the Congress might at best reach the 100 seat mark. This only means that Rahul may not get to become the CM.
But, will Rahul be really able to lead the nation? He does not have any experience of leading the country. He has not held any post of power in the government and his speeches are uninspiring. He takes rest every often. All these show that he still has a long way to go. Rahul is still being seen as a non-serious candidate. Priyanka's entry has only proved it again.