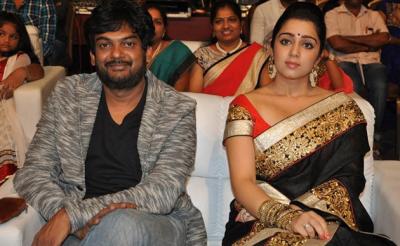 Puri Jagannath has earned a huge name and fame for his brand of filmmaking and many heroes trust him even though he is consistently out of form these days.
The director turned into producer with his third film, Itlu Shravani Subramanyam. And started producing films under his banner and they became blockbusters.
He lost lot of money as he trusted others and even lost his trust on filmmaking in his style. He tried many things but cracked good plots for BusinessMan and Temper, his only hits, this decade.
He is now believing in his close friend, Charmee, it seems. She will be a permanent fixture as co-producer or executive producer for his production and outside production films, it seems.
The actress formed a bond with Puri during and after, Jyothi Lakshmi. She is continuously working with him in Puri Connects, a fresh talent hunt agency and Puri Touring Talkies, his production house.