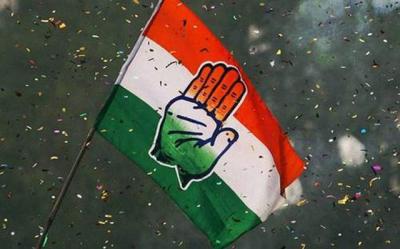 Not less than 25 Lok Sabha Ticket Aspirants have been in the Congress Party in Telangana. Most of them have been former MPs, Ministers and MLA.
Former MP V Hanumanta Rao who was unable to grab Amberpet MLA Ticket is now seeking Khammam Lok Sabha Ticket. This is the only District where Congress performed better than TRS in Assembly Polls 2018.
Former Union Minister Balram Naik who faced defeat contesting from Mahabubabad Assembly aspires to be Mahabubabad Lok Sabha Candidate.
AICC Kisan Cell Vice Chairman M Kondanda Reddy sought Bhongir Seat. Mallu Ravi applied for Nagar Kurnool Ticket. Patel Ramesh Reddy is keen to contest from Nalgonda.
Several Senior Leaders, including Jana Reddy, Komatireddy, Sarve Satyanarayana and Revanth Reddy, who faced defeat in Assembly Polls could test their luck in Lok Sabha Polls.
AICC decided to announce the Lok Sabha Candidates list in advance to provide ample time for campaigning.