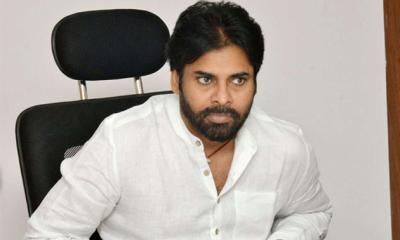 Pawan Kalyan admitted dropping his plans to contest 2014 Elections because Jana Sena won't get strengthened if he contests in just few seats. He claimed TDP-BJP Combine was able to win with his support in the last elections.
Targeting Babu & Jagan, Pawan Kalyan opined those Leaders who will be desperate for CM Post lacks sincerity to serve the people. He added, 'I had come into politics not for my personal gains. Politics isn't a business for me. Only those who fight could achieve success. Jana Sainiks have the strength to handle the ups and downs...They should emerge as Leaders'.
Jana Sena Chief feels present situation in Rayalaseema resembles to that of situations which led to Telangana Movement. He cautioned unrest among the people will lead to separatists movement.
The Actor analysed the failure of PRP, 'Chiranjeevi garu floated PRP will a good intention to serve the people but leaders who were beside him were behind its downfall'.