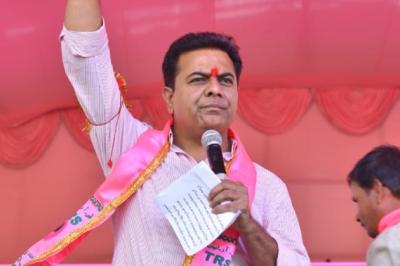 KTR is the lord of all he surveys in the TRS. His word is law and his control over the party is absolute. Usually, politicians' sons are brats and they are indiscrete. But, KTR is made of a different stuff. He is ensuring that he does not have to find himself in any tricky situation. He does not want to court any controversy of any kind  and has already readied up his own team. He is ensuring that his father's image is not damaged in any which way.
The buzz is that he has told his team not to make any mistake and never to indulge in corrupt practices. "Only those who want to dissociate with me can resort to crruption. There should be no misuse of power," he is said to have told them. Hence, his team members and friends are extremely watchful about their moves and are doing everything they can to keep KTR in good humour.
KTR is unlike other political heirs. His demeanor is winning praises from everyone. Those who are close to him say that he is one-of-a-kind and is very cagey about damaging his reputation. They say that no other politician can match him in the near future.