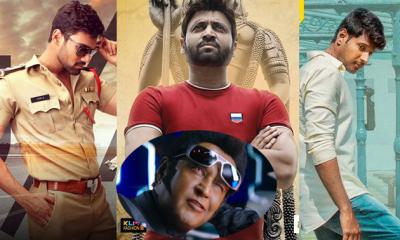 2.0 seems to have been deemed to end up reccuring losses to distributors in Telugu states. The movie with high price tag could have benefitted with second open week but three films are going occupy at least 50% of its screens this weekend.
On 7th December Kavacham, Subramanyapuram and Next Enti are releasing. They are coming with very low buzz and are looking to take advantage of 3-day holiday weekend in Telangana, due to elections.
7th December is the voting day and even if theatres decide to schedule shows from afternoon or evening, the crowd will be massive if any of these films can acquire good talk.
If there were no films, 2.0 could have used it as an advantage as family audiences would have given it a look. But if any repeat audiences are going to watch the movie, they will now re-direct themselves to one of the new ones that will spring up a positive WOM.
The fact remains to be seen if any of Kavacham, Subramanyapuram and Next Enti can discover positive buzz post release. As their pre-release buzz is almost non-existent.
Kavacham even though has Kajal, the trailer is too old school and Bellamkonda Srinivas needs this to click for sure. Sumanth and Eesha need Subramanyapuram to help their careers and Sandeep Kishan, Navdeep need Next Enti to save their careers which are slowly evaporating with each new release.
We will surely be here to tell you how the movies are? With reviews! How they are faring? With box office updates! And what is their effect on careers of the actors? With analysis and news articles to the best of our abilities. Be sure to tune-in to this place regularly!