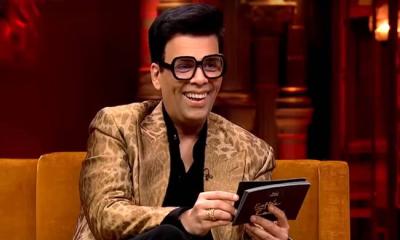 Elite Bollywood filmmaker Karan Johar's popular chat show 'Koffee With Karan' is one of the most famous shows on Indian television. It has successfully completed seven seasons and the public are eagerly awaiting the 8th season. Karan Johar's show always had the biggest Bollywood stars getting candid about their careers, relationships, fantasies, aspirations and many more. But the seventh season turned out to be different as it had a lot of Southern stars arriving as guests starting from Vijay Deverakonda to Samantha.
The change in 'Koffee With Karan' mirrors the transition we are witnessing in the Indian cinema too as the movies from South are getting huge reception across the nation while a lot of Bollywood movies are struggling to get commercial success. A lot of South stars have gained pan-Indian image in the last couple of years which is why Karan Johar is planning to bring more South stars on his show.
As per the sources, Karan Johar will be inviting Icon Star Allu Arjun, Yash and Rishab Shetty as the guests in the 8th season. Rumours are that they will be arriving with their wives to the show as Karan wants to showcase the personal side of these stars.
As we know, Shah Rukh Khan appeared on 'Koffee With Karan' continuously for six seasons but missed the last one. Fans were highly disappointed due to that and sources say that he will be first guest on the show in 8th season. SRK flexed his star power with 'Pathaan' and collected more than 1000 crores which gave a new life to Bollywood cinema. The much-awaited 8th season will be starting in September.