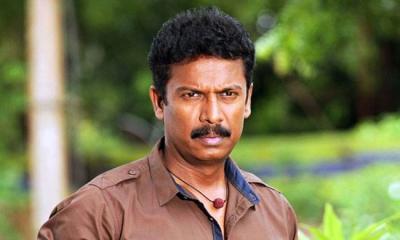 Nani's 'Dasara' has hit the screens and the collections are quite strong. The critics are busy analyzing what went right and where it faltered. The movie split the viewers' opinion. While some people are claiming that it is a super hit, others state that it is just okay and nothing more than that. Debut director Srikanth Odela who made the first half on an interesting note with a lot of stand-out moments, he failed to repeat the same in the latter half. The second half is more emotional and slow-paced which made the movie's graph come down. But the climax lifted the movie again. This is the talk that is going around on social media.
What's more surprising is the fact that a phenomenal actor like Samuthirakani was given only a few dialogues. It is justifiable if he did such a small role in a movie like 'RRR' but people expected a lot when they saw him in the trailer of 'Dasara'. But his character lacked screentime in 'Dasara'. He was confined to very few scenes which was shocking. He is one of the most in-demand actors and he is even the director of Pawan Kalyan's upcoming movie.
He is playing powerful villain roles in star hero movies. Starting from 'Sir' to 'Sarkaru Vaari Paata' and 'Krack', he is one of the main options for big stars in Telugu and Tamil industries. He was given such a minor role in 'Dasara' and one wonders why the makers hired such a seasoned actor for this role. He was even given a unique look for this movie and many are predicting that his scenes were chopped off on the editing table.
While Nani fans are ecstatic over this film, the general audience are claiming that it runs on a predictable note and has glimpses of a few other movies. Though the making, performances and technical quality is getting a lot of praise, the public claim that there are some mistakes in the content. Except for Nani's makeover and the world-building, there is nothing new according to them.
Many interesting debates are going around regarding 'Dasara' on social media. It is true that the movie did not get a unanimous hit talk but it definitely was loved by a section of the audience. Considering Nani's market, it is going to end up as a blockbuster movie but more people are claiming that it is just an 'okay' film.