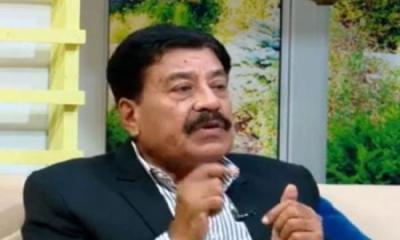 Pakistan was divided in 1947 for the demand to have a special nation for Muslims. At the time of separation, Hindus and people from other religions were also present there. But slowly the count of minorities began to come down as time passed by. On top of this, attacks on Hindus are increasing in Pakistan.
As another example of this, a Hindu doctor was reportedly shot dead in Pakistan. It is said that the incident might be a targeted killing as the attackers used guns to kill him. Another doctor sustained injuries in the attack. While the doctor was on the way home from the clinic, the attack happened.
Going into details, a Hindu doctor based in Pakistan who is identified as Dr. Birbal Genani was reportedly shot dead on Thursday evening. While he was going home from his clinic, the incident happened. The incident was reported from the Layari area in Karachi.
According to the local media, the victim and his assistant doctor were going in a vehicle, and a few unidentified assailants targeted the vehicle and opened fire. While the doctors passed away, the other doctor sustained injuries. The CCTV footage showed the car losing its control with one door open.
After the car reached the Lyari Expressway, it was reportedly targeted leaving the doctor dead. Though the exact reason behind the attack is yet to be known, the Police suspect a targeted killing angle in this. Further investigation is underway and more details are awaited.
Dr. Birbal Genani is believed to be an eye doctor who earlier served as the Karachi Metropolitan Corporation (KMC) senior director of health. The shooting incident became a sensation in the Sindh province. Sindh Governor Kamran Khan Tessori expressed his concern over the issue and sought a report on the incident.
The shooting incident came days after Hindu shopkeepers were reportedly assaulted for preparing food for Ramzan. Not just that a few were also arrested for this as per the local media. A few cops allegedly arrested the owners and workers in a few hotels and restaurants for reportedly preparing food during the Ramzan season.
An eye surgeon Dr Birbal Genani has been killed and a lady doctor sustained injuries in a gun attack by unidentified assailants on Garden Lyari Expressway Karachi. Dr Birbal was the former director of the Karachi Metropolitan Corporation and the head of the Spencer Eye Hospital. pic.twitter.com/GUNp0aid4H

— Ghulam Abbas Shah (@ghulamabbasshah) March 30, 2023