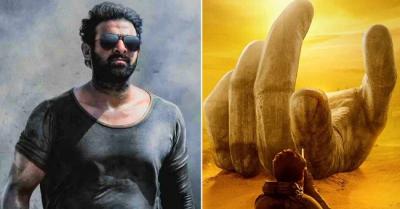 Prabhas, the young rebel star, is currently the highest-paid actor in India, with reports stating that he is charging up to 150 crores per film. His upcoming film Aadi Purush, directed by Om Raut, is set to release worldwide on June 16, with high expectations from audiences.
Additionally, his next project, Salaar, directed by Prashant Neel and produced at a cost of 400 crores, is expected to be a blockbuster, with predictions of it collecting 1000 crores.
Prabhas is also making a mark in the overseas market, with the overseas rights of Salaar being sold for 70 crores. Discussions are ongoing for his next project, Project K, directed by Nag Ashwin, with reports stating that overseas rights could fetch up to 80 crores.
However, the producer Ashwini Dutt is currently focused on creating buzz around the film, with expectations already being high due to the posters released.
With a budget of 600 crores, the team behind Project K is aiming to collect 1000 crores through their business efforts, and possibly even 2000 crores with a Hollywood release. The success of Salaar and Project K will be significant for Prabhas' career, and the industry is eagerly waiting to see how they perform.