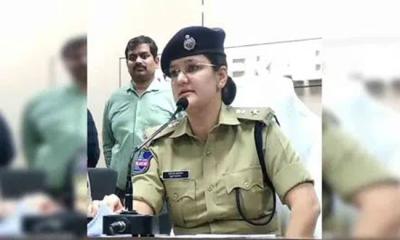 Too much of anything is a problem. If the line is crossed then it leads to unwanted issues. Trilling and memes are turning out to be an issue for celebrities. Malla Reddy's comments on hard work are still used by the trollers. A few troll politicians and film celebrities on their words. They make posts on social media against them. Now the cops issued a warning that such actions would not be tolerated.
Trollers and Memers are on a rise in Telugu states. There is criticism that the trollers are targeting public representatives and film celebrities. Mostly celebrities fall prey to trolling. There is no way to stop this. Now the Police officers are making arrests and giving strict warnings.
Hyderabad Cyber Crime DCP Sneha Mehra filed cases against 20 people for trolling public representatives. 8 people were taken into custody for investigation. Police served notice to 30 trollers. Police said that they will not spare anyone if they make objectionable comments about leaders and women.
They warned that strict action would be taken if anyone makes objectionable posts or morphed pictures. DCP Crime Sneha said that a few YouTube channels are doing trolls and they are using objectionable comments against celebrities. They set up a tab and gathered information.
Police shocked the trollers and memers by slapping them with arrests. A few people are facing mental issues with trolls and memes. Everyone is happy that the Police are taking strong action against them. Police warned the trollers to face jail if they didn't change their style.