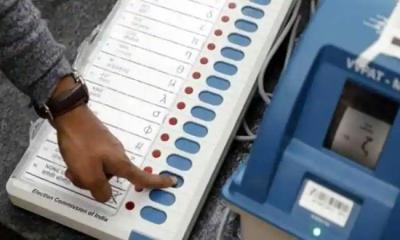 Work From Home became the only alternative for employees during the Covid outbreak. Understanding the situation, the employers also allowed the employees to work from their homes. Employees working across the fields and sectors worked from home and now things became normal and people are enjoying a normal life.
We are done with the Work From Home and we will see Vote From Home now. The Election Commission came up with the idea to let the senior voters cast their votes from their homes. There are over 12 lakh senior voters in poll-bound Karnataka and they all will be allowed.
The Election Commission is implementing the Vote From Home idea as a pilot project in Karnataka and if the idea works then the same would be implemented in the other states as well. So the Karnataka elections would decide the fate of the Vote From Home idea.
Senior voters in the states either miss their votes or avoid going to the polling booths. Their votes can be a deciding factor in many constituencies. Coming to the poll-bound Karnataka there are over 12.15 lakh voters who are over the age of 80. Due to their health, they cannot go to the polling booths.
To give a chance to senior citizens, the Election Commission came up with the idea. Chief Election Commissioner of India Rajiv Kumar said that people who are 80- and above can make use of Vote From Home.
Talking about the Karnataka general elections, are slated for commencement on the 10th of May. In three days the election result will be made out. There are 224 Assembly constituencies in the state. As many as 58,282 polling stations would be set up in the poll-bound state.
Women would be running around 1,320 booths out of the total polling booths in the state. On top of this, around 11 booths will be run by differently-abled people. As a safety measure, security would be arranged for the polling booths that are in sensitive areas. The top election body, the Election Commission of India made all the required arrangements for the much-awaited elections in Karnataka.