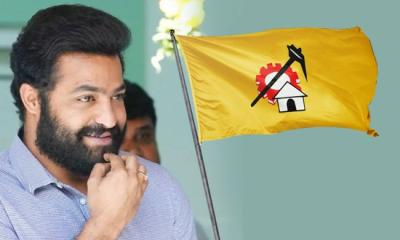 Nandamuri Taraka Rama Rao aka NTR Jr are almost inseparable. For the past few years, we have been hearing the demand to bring the hero to the party. After the 2019 elections, the demand became popular and NTR fans are raising the demand in front of big leaders like party chief Chandrababu Naidu.
But now it appears that the TDP has changed its tone towards Jr Ntr. The leaders are saying that Tarak will join the party and would support the party. A few months back, Taraka Ratna said that NTR is a part of the party and would support the party at the right time. Nara Lokesh also said the same.
Now, none other than Nara Rohit said this. He joined the padayatra and supported the former Minister. His entry to the yatra brought a new josh to the leaders' and cadre walking with Nara Lokesh on the massive journey.
Nara Rohit said that NTR would support the part when the right time. The hero is the new one to give a positive response to NTR's entry. If we look at the response of TDP there is a big chance.
Back in 2009, NTR campaigned for the party and met with an accident in the process. However, a gap started developing between NTR and TDP. The party leaders did not show interest to encourage the star in the party. When asked about NTR's absence at the party events, a few leaders said no one will be invited specially and those who are interested should come forward.
But now the party leaders are saying NTR is welcome and would come at the right time. Many say that TDP is feeling that NTR's aspect would help it and is giving a positive response to the demand.