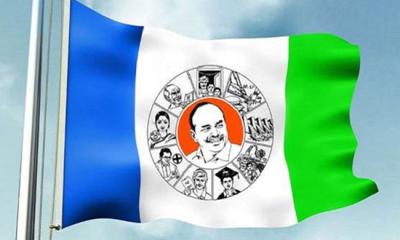 Are MLC elections not working for YS Jagan Mohan Reddy? What happened to Jagan who used to see victory in elections? Does his word lose its value? Has he lost his Charishma? These are the questions that are doing rounds. Recently, the YCP faced a big blow with the three Graduates MLC elections, and opposition TDP candidate Anuradha won the MLA quota MLC seat. Sajjala Ramakrishna Reddy who has a significant role in the pastry said that they have found four leaders who voted against the party.
Who are the four? Who are the YCP MLAs that shocked Jagan? Became a big question now. It appears that Jagan and Co which is shocked with the result had primarily found out the four MLAs. It is said that they are closely observing the polled votes to find them. Reports say that, though there is no provision to find out who voted against them, the YCP checked the votes polled for Anuradha through revision and came to a conclusion on MLAs who shocked them. Let us go into the details of four MLAs.
1. Nellore Rural YCP Rebal MLA Kotamreddy Sridhar Reddy. He said that he voted as per his personal wish. After the TDP candidate won the polls, Sridhar Reddy's brother Giridhar Reddy burst crackers at her office in Nellore. So it appears that he might have voted for TDP.
2. Senior MLA and Venkata Giri MLA Anam Ramanarayana Reddy. YCP appointed   Nedurumalli Ram Kumar Reddy as the in-charge of the constituency. The leadership is behaving that Anam is not a part of the party. YCP is said to have found that he voted for TDP.
3. Another MLA who shocked own party is believed to be from the Nellore district only. The concerned MLA was informed by Jagan that he would not get the party ticket. While his requests are not considered, his family members are not even given a small post. So he is believed to have voted for the TDP.
The concerned MLA voted for YCP candidate Jayamangala Venkata Ramana. While 22 MLAs were allotted as first preference, one vote fell shot and one of the MLAs allotted to him shocked the party.
4. Coming to the fourth MLA who shocked the party, YCP is doubting a leader from the Kostha Andhra region. After he was informed that he might not get the ticket this time, he met Jagan along with his family. Again he was informed that he will not be given a ticket. He was allocated to Kola Gurus. While gurus should get 22 votes, one vote fell shot. The MLA is said to have shocked the party.