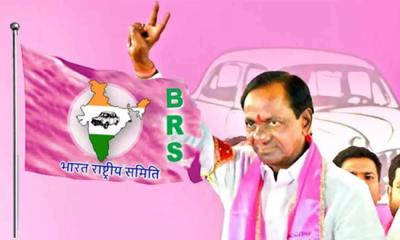 Will the BRS contest elections in Karnataka?  Will the party put up candidates in the areas where there is a significant number of Telugu speakers in Karnataka? Will it enter into some kind of electoral understanding with the Janata Dal (Secular) of former CM HD Kumaraswamy?
If BRS sources are to be believed, chief minister KCR has indicated that there would be some understanding with the JDS and that the BRS would contest some seats in the neighbouring Karnataka. He is said to  have expressed the hope that Kumaraswamy would be the chief minister of the state.  Party sources revealed that he has already identified some constituencies to contest from.
BRS sources said that KCR would spell out his strategy at the Kandhar public meeting in neighbouring Maharashtra. The public meeting would be held on March 26. KCR is said to be planning to contest in four states, including Karnataka and Maharashtra. In the first phase, he would consider contesting in the local body elections in Maharashtra and the assembly elections in Karnataka.
KCR is reported to have told the leaders from these two states that he would daily review the work and hold regular meetings with them. He has also given the responsibility of monitoring the party work in these states to MLAs from the border areas. Thus the responsibility of Maharashtra has been given to MLAs from Nizamabad and Adilabad, while those from Medak and Mahabubnagar have been entrusted with the responsibility of Karnataka.