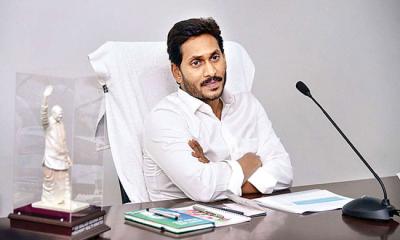 The YCP faced a big blow with the Graduates' MLC elections, which are seen as the semi-finals for the next elections. Though the ruling party won six out of the 9 MLC seats they cannot be considered. The verdict of the voters from the jurisdiction of 108 Assembly seats for the three Graduate seats became crucial. The YCP leadership has to discuss: what happened? Why did the YCP get so much negativity?
More importantly, Chief Minister Jagan would focus on aspects like what is the situation of MLAs in 108 constituencies. Why did they fail? How is their graph? He should do an assessment of why the public voted for the opposition despite the legislators participating in the Gadapa Gadapaku program. CM Jagan said that the opposition cannot target them if they are with the people.
For that, he sent all the MLAs to the public after assessing various aspects. However, the graduates in the 108 constituencies did not vote for YCP. Despite a tough fight in a few areas, the ruling YCP could not emerge victorious. The defeat became even more painful as YCP lost the elections in Jagan's own district Kadapa. Looking at these aspects, there is a need for the MLAs to increase their graph.
It is a harsh reality that MLAs' graph did not increase in YCP's government. CM Jagan comes into the picture for everything. On top of this, the Volunteer system is taking care of everything, including giving schemes to the beneficiaries. With this, the MLAs lost touch with people. A few analyses say that all these aspects resulted in people not preferring the YCP.