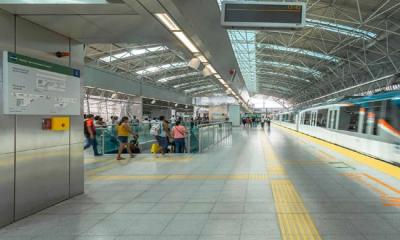 The incident of a TTE humiliating and urinating on a woman passenger raised many eyeballs and sent shock waves across the nation. The Railways swung into action and sacked him from the position. While we are unable to forget the situation, another shocking news was reported.
The passengers at the Railway Station faced a shocking experience after an obscene video clip was played on the TV screen. Along with the TV advertisements, the adult clip was also played. As the clip played for around three minutes passengers recorded it on their mobile phones.
The shocking news was reported from the Patna Junction Railway Station in Bihar. All of a sudden, the video clip played for three minutes straight away. The issue was taken to the notice of the Railway authorities. They swung into action and stopped the video.
By the time the passengers informed the Railway authorities, the news broke out and reached many people. The Railway authorities and the state government are facing strong criticism for what happened in the Railway Station.
The investigation started by the Railway authorities found that the goof-up happened while airing the advertisements. A Kolkata-based agency is taking care of that at the Patna Railway Station. The agency was identified as Dutta Communication.
The Kolkata agency was stripped off from the work and a case was filed. A First Information Report(FIR) was filed in this regard and the company was blacklisted from getting such works in the future.