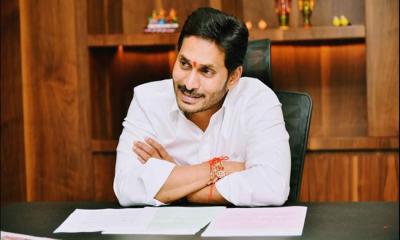 Aiming for the sky is good. But, at the same time, one should ensure that one's feet are on the ground. The same thing happened for YS Jagan Mohan Reddy in the recent MLC elections. He aimed to beat Chandrababu Naidu in the latter's borough of Kuppam, but ended up losing out in his home turf of Pulivendula.
When the votes of the Rayalaseema MLC constituency election's votes were counted, the YSRCP, to its utter shock, found that the TDP polled more votes than the YSRCP in Pulivendula. This has turned out to be a huge loss of face for the ruling party. Many political watchers feel that the YSRCP, which laid excessive focus on Kuppam, the home turf of Chandrbabu Naidu, neglected the MLC elections in general, more importantly Pulivendula.
The YSRCP marshalled all the resources and leveraged on all the agencies of governance to corner Chandrababu in Kuppam. The party spent all its energies in winning the municipal elections in Kuppam. Win it did, but at what cost? It has lost its base in Pulivendula, the unbeaten citadel of the YSR family. In fact, the YSRCP has never lost an election in Pulivendula.
Political watchers feel that the YSRCP should first focus on its strong points. It should focus on places where it has been continuously winning. In its quest for winning the enemy lands, the party should not lose what it already has, they argue. They feel that the party should devise plans and strategies to keep what it has.