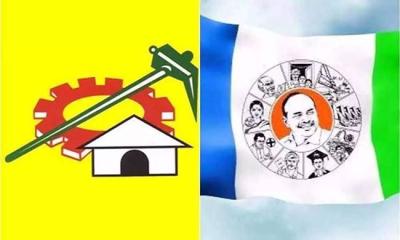 Why did the ruling YSRCP register a below par performance in the just-concluded MLC elections? The TDP posted handsome victories shocking a smug ruling YSRCP. The opposition Telugu Desam Party won three of the five seats, including the seat that included Chief Minister YS Jagan Mohan Reddy's home turf of Pulivendula.  This has come as a shock to the ruling party.
The big difference, according to the political watchers, lay in the respective approaches of the two parties. While the YSRCP leaned on YS Jagan magic to deliver it for itself, the ruling TDP worked hard, planned and executed a perfect electioneering strategy. The TDP identified its supporters among the voters and reached out to them. It also ensured that they turned up at the polling booths.
On the other hand, the YSRCP was confident of victory and took things for granted. Its leaders did not campaign properly. They did not take up electioneering seriously. In many centres, the leaders were missing on the day of reckoning. As a result, the TDP managed to dent the confidence of the YSRCP and post handsome victories.
The level of neglect could be gauged from the fact that MLA Karanam Dharma Sri and his family members found that their votes were missing. In fact, the family had 14 votes and all of them were missing. The two victories that the YSRCP got were mainly because the candidates were strong and were focused on the basics of electioneering.