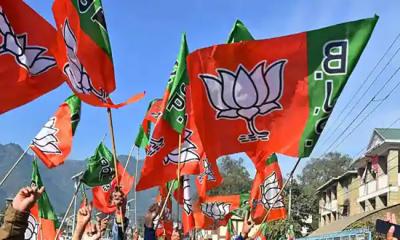 BJP's poor run continues in Andhra Pradesh. In the recent MLC elections too, the party fared poorly and showed no signs of revival. The party contested alone and has failed to improve its standing in any which way in Andhra Pradesh. The party workers are blaming the wrong strategies of state president Somu Veerraju for the shameful debacle.
The BJP had contested in the Tirupati Lok Sabha constituency bypoll and later in both Badvel and Atmakur bypolls for the assembly. In all the three elections, the party was defeated fair and square. It lost security deposits in all these byelections. Many blamed the policies of Somu Veerraju for the defeat of the party in these bypolls.
In the recent MLC elections too, the BJP has put up a candidate for the North Andhra Graduates constituency. Sitting MLA PVN Madhav was fielded. But, he fared so poorly that there were more invalid votes rather than the votes polled by Madhav. Though liked by the locals and active in local affairs, Madhav not just lost the elections but also had to forfeit his security deposit.
What has shocked the BJP is that the Jana Sena did not extend its support. The party remained neutral and many of its workers had actually worked for the TDP. To add to this, the BJP was also beset by intense groupism. These leaders reportedly worked at cross purposes and ensured PVN Madhav's defeat. As a result, the BJP continued its dismal run that has begun in the 2019 elections.