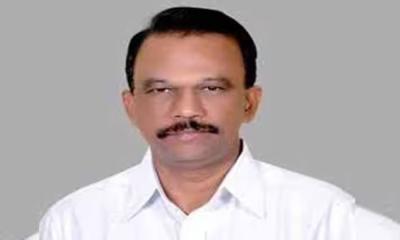 The economic intelligence agency Enforcement Directorate is going aggressively in the Delhi liquor scam. The investigating agencies are making quick moves. As Kavitha is not attending the questioning session and moved the Supreme Court, the central agency is focusing on the other accused. Ongole YCP MP Magunta Srinivasulu Reddy was issued a notice
The ED summons raised many eyeballs as the MP's son was earlier arrested and sent to jail in connection with the case. Son facing custody and father attracting ED summons added intensity to the case. The political observers also wanted to see what happens in the case.
But the case sudden twist reportedly with the MP skipping the questioning. As per the media reports, Magunta Srinivasulu Reddy did not attend the session saying that one of his family members is not well, and due to that, he cannot appear before the investigating officers.
However, there is no information on how the ED officers would react to the new development. Of late we are seeing the accused missing the questioning due to various reasons. Though the alleged reason mentioned by the Ongole MP is a valid one there is no info on what the officers would do next.
It has to be mentioned here that earlier Kavitha skipped the session saying that women cannot be questioned in the office and the officers should go to the women's house if they want to question her. Kavitha said the same in her petition filed in Supreme Court.
It appears that Magunta Srinivasulu Reddy might have got motivated by the former MP and how Kavitha wrote a letter to the agency. We have to wait and see what happens in the case next.