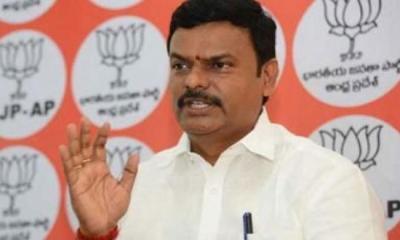 Andhra Pradesh will go for the general elections next year, which marks the third election in the state after the bifurcation. The upcoming polls are expected to be high in intensity as all the parties took the elections prestigious. Before this, the state went for the MLC elections. Many say that the election results are a big gain for the Telugu Desam Party.
If there is any party that faced a disastrous outcome in the polls is the Andhra Pradesh wing of the Bharatiya Janata Party. The election result raised many doubts about BJP's future in general elections. The party lost the MLC polls cheaply.
Winning the election is one thing and not being able to retain the sitting seat is one thing. This tells us how bad the defeat was for the party. P. V. N. Madhav who won the elections in 2017 was given another chance. The likes of AP-BJP chief Somu Veerraju campaigned for him and others joined him. But Madhav lost the elections and could not even get the deposit.
The MLC result tells us the situation of the saffron party in Andhra Pradesh. It is working very hard to spread its wings. But it is unable to do the same. Not having a strong cadre at the ground level might be the reason for this.
Having strong leaders and workers at the ground level like RSS are the strong zones of the party. The same aspects helped the party in regions like even the Northeast. But the same is not the case with Andhra Pradesh. There are no big leaders for the party in the state.
Having understood that it has no strong presence in Andhra Pradesh, the Bharatiya Janata Party allied with TDP for the 2014 polls and emerged victorious. However, both parties parted ways and the BJP joined hands with Pawan Kalyan's Janasena.
However, the alliance between TDP and Janasena also could not help any elections after 2019. But the recent polls are different as it appears that Janasena did not support the party. None of the Janasena leaders campaigned for the BJP candidate.