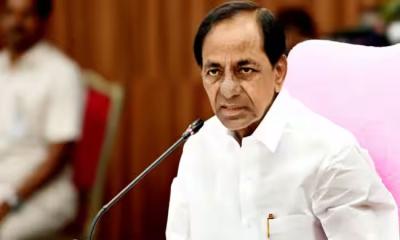 The deep resentment among the teachers' community, which was manifest during the recent Teachers constituency MLC elections, has baffled the ruling BRS. The party has now realised that the teachers are deeply unhappy and want to express their anger through vote. As a result, BJP candidate AVN Reddy, who was a rookie, posted a shocking win.
Preliminary analysis by the BRS has shown that the teachers are very unhappy over the non-implementation of the PRC and the delay in the payment of salaries. The teaching community is also upset over the non-implementation of transfers for them for the last eight years.  A shocked KCR is said to have enquired about what went wrong in the campaign.
The BRS per se did not contest the election, but fully backed the PRTU. The PRTU is seen as a lackey of the BRS. During the campaign, many teachers campaigned wearing the BRS party's pink scarves. They even carried placards with images of KCR and KTR. This gave enough indication as to who is the BRS backing.
BRS sources feel that unless immediate corrective measures are taken, the situation might further deteriorate. This could further affect the ruling party. Hence, they argue that KCR should immediately take corrective measures to mollify the angry teachers.