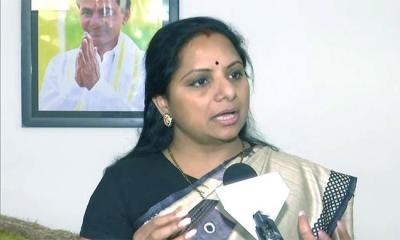 Why is BRS MLC Kavitha Kalwakuntla desperately trying to avoid the ED questioning? Why is she moving from pillar to post to ensure that she is exempted from appearing before the ED in the Delhi liquor scam? She has even moved the Supreme Court but to no avail. The Supreme Court has not given her any relief.
Normally, a politician usually prefers to appear before the investigative authorities and try to garner public sympathy. But, not only Kavitha showing desperation to avoid being questioned, but also is showing signs of anxiety. Her repeated knocking of  doors of the supreme court too is sending wrong signals.
Interestingly, she is still camping in Delhi. She and her brother KTR, who is also the working president of the BRS, stayed put in Delhi and are said to be holding discussions with legal experts on how to extricate from the ED case. As of now, it appears certain that she will have to attend the ED hearing on March 20.
Meanwhile, the ED is planning for a joint questioning. Accordingly, she would be facing Abhishek pillai and Buchibabu and the ED sleuths will cross verify her answers. This could prove tricky for the TRS leader.  She is said to have spearheaded the South Group, which played a key role in shaping Delhi's liquor policy.