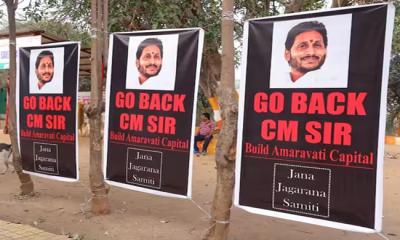 The shore city Vizag has a big relevance in the current political spectrum in Andhra Pradesh. The YSRCP led by YS Jagan which came to power in the 2019 polls came up with a proposal to have three capitals for the state. The previous Telugu Desam Party announced Amaravati as the sole capital.
At regular intervals, the YCP government is sending fillers that Vizag will be the capital. Ahead of the Global Investors Summit, Jagan called Vizag the capital of the state and invited the investors, Business Tycoons, and companies for the big event.
The political experts say that the ruling party wants to nominate Vizag as the capital as the city is already developed and it does not need much work to develop Vizag. Given this many felt that the ruling party would win the MLC polls easily.
But the current trend has something else to say. The political experts say that the opposition Telugu Desam Party is leading and might pose a big threat to the ruling YSRCP which pinned high hopes on making Vizag the capital city.
Amid this, posters spotted in Vizag came as a big blow to the YSRCP. The posters urge CM Jagan to go back and build Amaravati as the capital. The posters are set up in the name of Jana Jagarana Samithi, which is fighting for the demands and rights of the state.
Political observers say that the new posters might spoil the dreams of Vizag of the ruling YSRCP. A police case has been filed as the posters were set up in many busy locations in the city.
Many say that Vizag is proposed as the capital city for the lands. They give the example of Rushikonda where the Resort plan became a sensation and even reached the High Court of Andhra Pradesh.