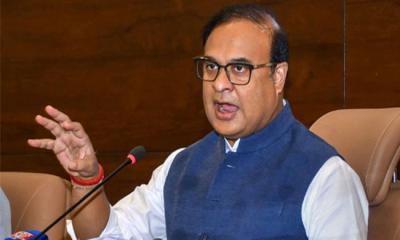 Though the Assam government is taking strong measures to stop child marriages some incidents pop up. The government decided to deal with the issue with an iron fist. Chief Minister Himanta Biswa Sarma gave strict orders to the concerned authorities to take the recent child marriages seriously.
 The Police were assured to not fear anyone. Those who did child marriages will face issues now. With the Chief Minister giving strict orders, the concerned authorities are digging into all the details of the recent 4,000 child marriages.
It is said that the Police Department is taking all the measures to arrest people who do child marriages as per the instructions of the Chief Minister. Reports say that the Police personnel want to arrest them in one week. So there are chances of not just the grooms but people who organised the marriages facing jail.
The Police personnel said that grooms of girls who earlier did child marriages and now attained the age of 18 will also be arrested after gathering information. They said that the Protection of Children from Sexual Offences Act(POSCO) will be slapped against the guilty. The allegations of targeting any community were rubbished in the process by the cops.
The cops said that they are focused on rooting out the evil of child marriages from the state irrespective of caste and religion. We will safeguard the rights of the girls and anyone who indulges in child marriages will face tough actions as per the law, they said. Himanta Biswa Sarma, the Chief Minister of Assam said that the newly enacted law to fight child marriages in the state will come into effect today.
In recent times the infant mortality rate has increased due to child marriages. The government faced severe criticism that it is pushing girls into a pool of troubles. So the state government began focusing on this and found that the average rate is 31 percent which is a big concern. Amid this, a crucial Cabinet meeting was held under the leadership of the Chief Minister and a key call of arresting those who do child marriages was taken. CM gave a big warning that no one can escape.