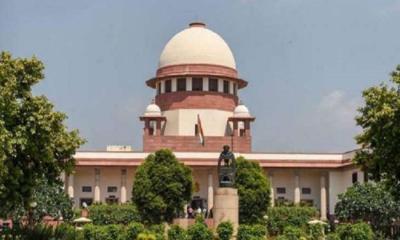 The documentary made by the national broadcaster of the United Kingdom British Broadcasting Corporation(BBC) on the 2002 Gujarat riots created a sensation in the country. The ruling party in India alleged that the documentary was made to spread propaganda. Prime Minister Narendra Modi was the Chief Minister of Gujarat when the riots happened.
The Indian government banned the BBC documentary in the country. However, screenings were held in a few Universities and a few students were arrested. The opposition parties filed a few petitions in the Supreme Court seeking directives to lift the ban as people are getting arrested.
The bench of the Supreme Court comprising Sanjiv Khanna and MM Sundresh heard the petitions today and directed the Union government to file the response to the ban in three weeks. The next hearing was posted to April. Based on the Centre's response the case hearing might progress.
While setting out the arguments of the petitioners to issue a stay on the ban on the BBC Documentary, the Bench of the Supreme Court issued orders to the Union Government to give a response on why the Tweets were banned that were made on the documentary
The Union Government was also directed to produce the documents on the ban that was imposed on the documentary. The Bench asked what is the reason behind the ban and asked to produce the required documents.
The ban on the documentary resulted in taking the BBC work from YouTube and Twitter. Tweets made by the politicians on the documentary were also taken down. So they knocked on the doors of the Supreme Court and it gave the orders.