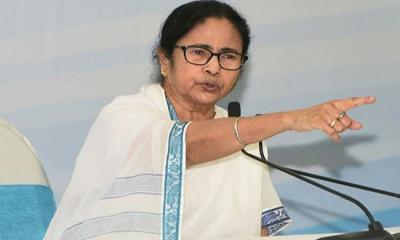 West Bengal produced renewed personalities across the fields. Be it freedom fighters or writers or directors Bengal always stands on top. Celebrated Economist Amartya Kumar Sen also hails from West Bengal. He was born and brought up there and he rose to a level that he taught to students of Universities in western nations.
But he landed in a big controversy when a famous University in West Bengal leveled sensational allegations that Amartya Sen grabbed the land that belongs to Vishwa Bharati University. The issue reached a point where Chief Minister Mamata Banerjee stepped in and said that Mr. Sen is targeted wantedly.
When the University authorities asked Mr. Sen to hand over the land that was grabbed by him allegedly, Chief Minister Mamata Banerjee handed over documents to Sen which says that the disputed land belongs to him. This added fuel to the rift and the issue became University vs Chief Minister.
As another big development, the University said that even without the blessings of the Chief Minister they are doing better off. In response, the Central University said that they are doing the marga darshan of the Prime Minister.
Adding further, the Central University said that being the Chief Minister of West Bengal it is the job of Mamata Banerjee to safeguard the self-respect of people in the state.
"Visva Bharati is a central university. We are better off without your blessings because we are used to the margdarshan of the prime minister....You are the chief minister of West Bengal. It is your responsibility to safeguard the self-respect of people in the state," the University maintained.