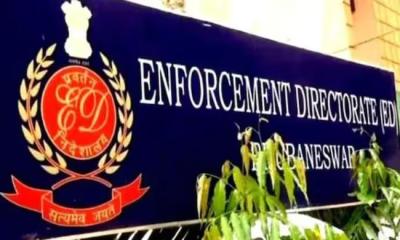 Delhi is the national capital and anything related to it grabs the attention of everyone. Be it the death case of a woman on the brutal murder of Shraddha Walker every issue becomes a sensation. No words can describe the sensation the alleged Delhi liquor scam created when it popped up.
The issue went through a lot of twists and turns as of now as a few big names popped up in connection with the alleged scam and multiple searches were conducted in multiple locations. The opposition parties alleged that the Delhi scam was an attempt by the Center to target them.
Now the issue saw another big twist as the ED officials are said to have mentioned the names of Delhi Chief Minister Arvind Kejriwal, and former MP Kavitha. Based on the report filed by the ED, Delhi's Rouse Avenue Court served notices to the accused in the case.
As Kejriwal is the Chief Minister it caught everyone's attention. The next hearing in the case was posted on the 23rd of February. So the accused in the case are expected to be part of the hearing.
The Media reports said that the investigating officers found that the money from the alleged scam might have been used for the Goa elections. In the report, the ED officials reportedly quoted AAP's communications in-charge Vijay Nair as saying that people who are part of the campaign team received money for the elections.
In the supplementary charge sheet that was filed in connection with the case, the Enforcement Directorate (ED) officials are believed to have named the likes of Vijay Nair, Sharath Reddy, Binoy Babu, Abhishek Boinapalli, and Amit Arora. However, deputy chief minister of Delhi Manish Sisodia who was earlier arrested in connection with the case was not named in the charge sheet.