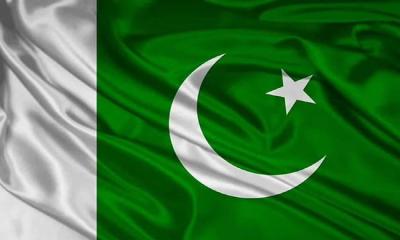 After a long fight, India got independence from British Colonial rule. However, after Independence, India saw a civil war and spine-chilling mob attacks and killings. As a result, Pakistan was partitioned. The partition happened based on religion. It's been more than seven decades since the partition. The two nations are yet to sort out the issues.
Despite the partition, many things are bothering the two nations. This is the reason why the cricket match between India and Pakistan is seen as a war. Pakistan attacked India on many occasions and we gave a strong reply to the neighboring nation.
A few terror organisations in Pakistan carried out many brutal attacks in India. The 2008 Mumbai attacks are an example of this. Pakistan's Lashkar-e-Taiba carried out the attack. On international stages, India left Pakistan red-faced by exposing the facts of terrorist movements in Pakistan.
As a big development, Pakistan is now suffering from the mistake of creating Mujahideen. A Minister said this addressing the Parliament. The Minister made some stunning allegations that creating Mujahideen was a big mistake and they have become terrorists.
Talking about the Peshawar Mosque blast, Pakistan Interior Minister Rana Sanaullah said that preparing Mujahideen was a big mistake and now they are facing a big impact. "We created mujahideen but they have become terrorists," Sanaullah said in the house. His comments talk about the issues the nation is facing with terrorists.
On the occasion, he also blamed Tehreek-e-Taliban Pakistan (TTP). It is known that a few friendly bodies of TTP supported the Taliban which created a ruckus in Afghanistan and took the nation into its control from the previous government.
But the Taliban forces are posing a big threat to Pakistan. It is said that the Taliban joined hands with a few terrorists in Pakistan and is planning such attacks. The recent Peshawar blast is said to be one such act of the terrorists.
With the Minister allegedly making these comments addressing the Parliament this caught everyone's attention. It appears that Pakistan is unable to tackle the threats posed by the terrorists and terror outfits in the nation.