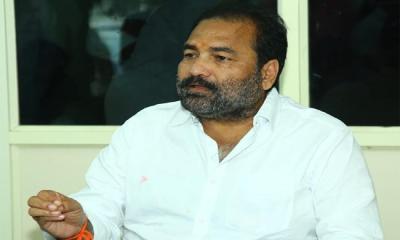 The Nellore district has good relevance as far as politics are concerned. Politicians from the region created a space for themselves as leaders and held good positions like Cabinet Ministers and others. A few big political families hail from the Nellore district.
In the contemporary period, the Nellore district is seeing some interesting political developments. Earlier we have seen Nellore City MLA Anil Kumar Yadav alleging that he is being targeted but he will not fear anyone and he has support from the people.
Leaders from the Nellore region continue to be a headache for the ruling party with their comments. Earlier Anam Ramanarayana Reddy openly made some shocking comments against the ruling party and the possible outcome of the next general elections in Andhra Pradesh.
With this, he lost his position as the in-charge of the party in the region and he was replaced by Nedurumalli Ramkumar Reddy. Now another leader is said to be very close to receiving the treatment of Anam. Of late he has been making some shocking comments against the ruling party.
Nellore Rural MLA Kotamreddy Sridhar Reddy has been in the news for the past few days with his comments. It is said that his comments created unrest with the pastry leadership.
Recently he made some sensational allegations that his phone is being tapped and asked why the Intelligence department is trying to tap his phone and asked why constables were deployed at the media conference.
As if that was not enough the MLA reportedly expressed his dissatisfaction with the party at the meetings with his followers. He reportedly told his followers he is on the radar of the Intelligence department despite serving a political family for three generations. He made these comments hinting at the YSR family.
So all these factors created a new debate about whether Kotamreddy Sridhar Reddy will be replaced as the in-charge of the Nellore Rural area. A few names are being considered for the post. Media reports say that the party leadership is not happy with him and the MLA might be replaced as the party in charge soon.