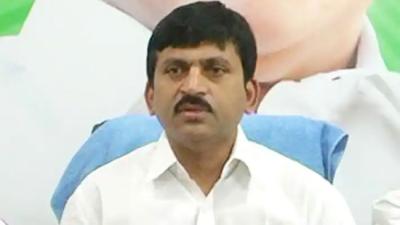 Former Khammam MP Ponguleti Srinivas Reddy is a curious case in Telangana politics. He is with the ruling Bharat Rashtra Samiti (BRS) but not taking an active part in party activities and events. Of late we are hearing reports that Ponguleti might leave the party as he is said to be sidelined by the party.
Adding fuel to the reports, the former Khammam MP made some interesting comments. As a rare sight, a party leader questioned what the government has done. He even asked if we have achieved what the state was bifurcated.
The former MP asked if a 24-hour electricity supply is implemented in the state. Ponguleti even raised the Runa Maafi scheme topic and asked how much of the debts are cleared by the state government as of now.
Ponguleti went on to say that none of the promises he was made were fulfilled and he was subjected to a lot of troubles and issues. Saying that people are with him and that is keeping him going forward, Ponguleti said power is not constant and people have to remember that.
The former MP even said that he worked for the victory of party representatives despite not getting the party wicket. Talking about the Madhira Municipal elections, Ponguleti Srinivas Reddy said that the party won the elections because of him.
We have been hearing a lot about Ponguleti shifting his loyalties to another party from BRS. His comments gave the required momentum for the opinion. Moreover, he made comments at the Aathmiya Sammelanam event that was held to meet his followers.
It has to be mentioned here that Ponguleti Srinivas Reddy has been expressing his dissatisfaction with the BRS leadership at regular intervals. His comments created an opinion that he is not feeling good in the party with a possible opinion of getting sidelined in the BRS.
When BRS wants to spread its wings in national politics and create an alternative force at the Centre, Ponguleti Srinivas Reddy's episode is bringing a new headache to the party leadership. The opposition parties might use the episode to target the BRS that even the leaders are not happy with.