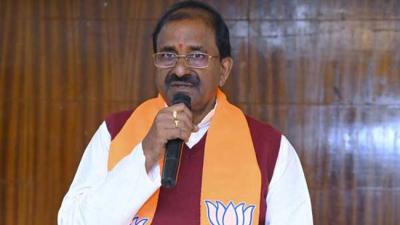 The Political picture in Andhra Pradesh is creating interest among the observers. While the ruling party in the state YSRCP is very clear that it wants to go alone for the elections, there is no such clarity among the opposition parties in the state. Their comments on the alliance are creating big confusion.
Pawan Kalyan's comments are the reason behind this. Earlier his comments and actions created an opinion that he might join hands with the Telugu Desam Party for the next general elections. But his recent comments raised many doubts about an alliance with the TDP.
Recently Pawan Kalyan said that he is with BJP and he is also ready to welcome parties that want to join hands. This made many think about whether Janasena would walk with the BJP or not. This is a much-discussed point in state politics now. Â 
The Chief of the Bharatiya Janata Party for the state of Andhra Pradesh Somu Veerraju said that there are no doubts about the alliance with the Janasena as Pawan Kalyan himself said. Adding a twist he said that if anyone doubts this, they can ask Pawan Kalyan.
Janasena showing interest in BJP and TDP might have made Somu Veerraju say this. Politics experts say that Janasena wants to create the 2014 situation by bringing TDP and BJP together. But BJP has some issues with the TDP and doesn't want to join hands.
Hinting that he might take TDP's route, Pawan Kalyan said that they will focus on alliance when the elections are near but Janasena is with BJP now. So these issues might have created doubt that Janasena's alliance with BJP might not last long and Somu Veerraju made these comments.