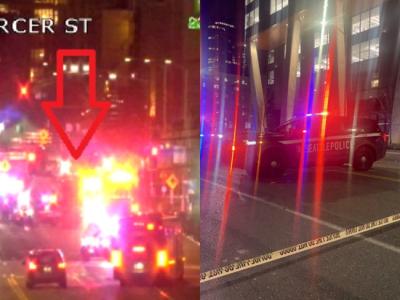 The unfortunate events involving Indians in the United States are not slowing down. At regular intervals, we are hearing such incidents. Recently two students were targeted by robbers. The attackers shot two Indian students and they were rushed to the nearby hospital for treatment. It is said that their condition is critical.
Yet again an unfortunate incident came out. A Telugu girl passed away in a tragic road mishap. Shockingly, she was hit by a Police car on patrolling work. The victim's age is below 25.
As per the media reports, a victim identified as Jaahnavi Kandula was hit by a Police car in Seattle. This incident is said to have happened on Monday night. A Seattle police car hit her leaving her to sustain serious injuries. It has been reported that she died from the injuries.
The local media said that the victim was found by King County Medical Examiner's office and called the emergency services. They reached the spot to save the victim. Their efforts went in vain as the victim passed away due to the injuries she sustained in the mishap.
As the victim passed away after being hit by a car that belongs to the Police department, the concerned authorities are said to have called for an investigation to probe the matter to know the exact reason behind the mishap.
On the other hand, there are no details about the Police who hit the victim. The Police Department did not reveal details about the officer who was in the Seattle police car that hit Jaahnavi Kandula leaving her to sustain serious injuries.
The mishap is also seen as an unexpected event as the vehicle was on its way to attend to the emergency call it received. When the local Fire Department reportedly called the Seattle Police for help the vehicle left and hit the victim.
Talking about the victim, there are not many details. The initial probe says that she might be from Andhra Pradesh. The authorities are trying to get her details to inform her family about the sad incident. The local Telugu groups are expressing their concerns about this.