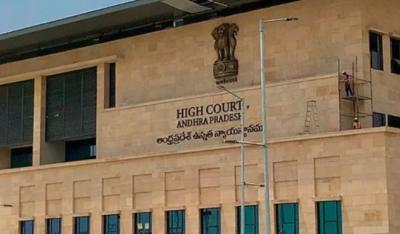 The controversial G.O. No. 1 continues to go through a lot of twists and turns. When the government order was introduced, the issue reached the High Court of Andhra Pradesh and it stayed the matter. The Andhra Pradesh government challenged the verdict and moved the Supreme Court bench.
Hearing the petition, the Supreme Court bench said that it cannot interfere in the matter and referred the case back to the High Court. The Supreme Court asked the bench led by the Chief Justice of the High Court of Andhra Pradesh to hear the matter and look into it.
Following that the High Court heard the matter today and reserved its order. The lawyers representing the petitioners and the Andhra Pradesh government made their arguments before the court. After hearing the arguments the High Court reserved the verdict.
As per the media reports, the lawyers representing the petitioners reportedly requested the court to extend the suspension on the controversial Go. However, the bench of the Andhra Pradesh High Court is said to have said no to this during the arguments.
Earlier the suspension on the Government Order No 1 was imposed till the 23rd of this month. With the suspension period over the court heard the matter and said no to extending the suspension on GO No 1.
Now all eyes are on the High Court bench to see what the bench will say on the GO. The much-awaited political events in Andhra Pradesh be it Nara Lokesh's Yuva Galam or Pawan Kalyan's bus yatra are slated for commencement soon.
If the bench says no to letting the government impose restrictions on them then the two events would go without any issues. If the bench allows the government to go for imposing the restrictions then the events might face some issues.