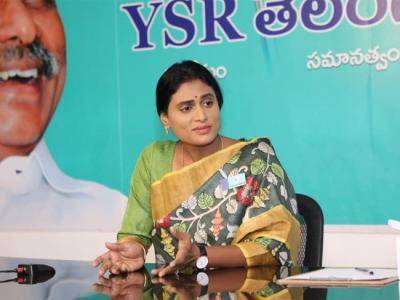 The death case of former MP YS Vivekananda Reddy is much-talked-about in Andhra Pradesh without any doubt. He is a famous leader and brother of former Chief Minister YSR. He also happens to be the uncle(Babai) of the current Chief Minister of Andhra Pradesh YS Jagan Mohan Reddy.
Despite all this, the case was not solved. Not happy with the probe of the Crime Investigation Department, Viveka's daughter Sunitha moved the court seeking the transfer of the case to the Central Bureau of Investigation(CBI). Her fight resulted in the case moving to Telangana from Andhra Pradesh.
Now the case saw a big development. Kadapa MP YS Avinash Reddy was served notice by the investigating agencies. He will be questioned by the central agency soon in connection with the case. All eyes are on the new development in the case now.
Amid this, YS Sharmila reacted to the row. She said that the CBI should finish the probe soon in the case and find out the guilty. Sharmila opinioned that YS Vivekananda Reddy was a great leader and the delay in the case is a big concern.
The YSRTP chief also said that she has a suggestion for the Andhra Pradesh government. She said that the government should not interfere in the matter so that the CBI can probe the matter without any issues.
There are many allegations that the Andhra Pradesh government is not cooperating with the CBI in the case investigation. The CBI also said the same and told the court that false cases were filed against the CBI officers as the accused and the police joined hands. Now Sharmila commented on this.