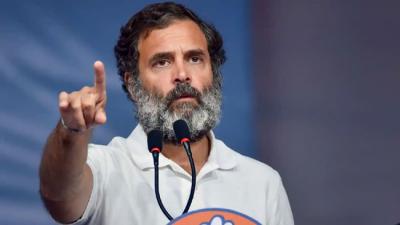 The military is one of the most respected professions in the world and India is no different from this. Here Military and Army are respected. As they save us from external attacks they need good respect. Indian Army is one of the strongest armies in the world in efficiency and facilities.
The Bharatiya Janata Party almost owned the Army. Ever since he became Prime Minister Narendra Modi has been celebrating Diwali with them every year. During the BJP's regime, the Indian Army carried out Surgical Strikes in response to Pakistan's attack on the army base in Kashmir.
As the BJP has been taking credit for supporting the Army with incidents like Surgical Strike and Balakot airstrike, the opposition parties always target the saffron party on this. We have seen how the opposition parties demanded proof of a Surgical strike.
But what the opposition parties are forgetting here is that asking for proof of a Surgical Strike is like questioning the authenticity of the Indian Army. The likes of Telangana Chief Minister KCR and his Delhi counterpart Arvind Kejriwal openly asked for proof.
Yet again the opposition parties raised the issue. The grand old Congress party is in the news for this. Senior Congress leader Digvijaya Singh who is serving as a Rajya Sabha member spoke about the issue and sought details about Surgical strikes.
The senior Congress leader's comments raised many eyeballs. The Congress party is busy with damage control on the controversial statements he made. Fellow Rajya Sabha leader from the opposition party Jairam Ramesh said that what Singh said is his personal opinion and the party has nothing to do with it.
Former Congress chief Rahul Gandhi joined the row and said that the Army need not show proof of a Surgical strike. Saying that the Armed forces do their job exceptionally well for the nation and that needs no proof Rahul Gandhi said he will not appreciate what Digvijay Singh said
The Congress Rajya Sabha member's comments came at a time when Rahul Gandhi is busy with the Bharat Jodo Yatra. It is no wonder that the Congress party is doing damage control.