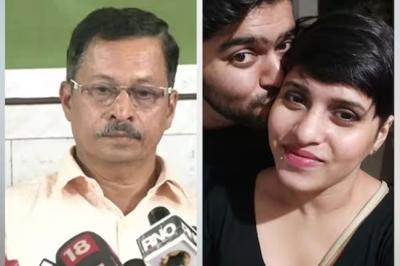 It's been a month since the sensational Shraddha Walkar's death case came out. The suspect is in custody and the cops are digging out new details in the case. Recently the cops reportedly found what made suspect Aftab Poonawalla kill the victim. It is said that unable to digest that Shraddha went on a date he developed a grudge against him.
Amid the case investigation, Shraddha Walkar's father Vikas Walkar met the Deputy Chief Minister of Maharashtra Devendra Fadnavis earlier today. It is said that the Deputy assured him of justice in the spine-chilling murder case.
The father who is going through an irreplaceable loss expressed his sadness on the incident and said that suspect should be hanged and should get the same fate as Shraddha. He also said that the probe should happen to know the role the suspect's family might have.
"There should be proper investigation and he should be hanged to death," he said speaking to the reporters.
When asked about the case, he said that he is aware of the relationship earlier and he said no to this. Adding further he said that he didn't know that his daughter is subjected to domestic violence and that had he known it before he would have taken her back.
He also expressed his anger at the police who did not act on the complaints filed by his daughter. He said that Shraddha would have been alive if the Police had acted. He even raised a demand that a probe should be conducted into this.
It is said that Shraddha filed a police complaint back in 2020 and mentioned that she is being attacked and abused and even predicted that Aftab would kill her.