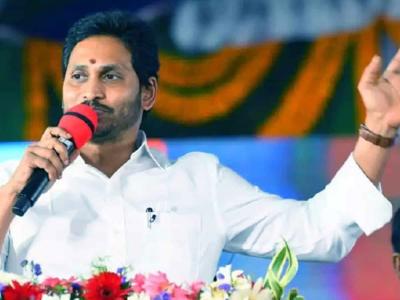 Every party has a strategy for the polls. Be it national or state politics every political outfit has this. Talking about Andhra Pradesh's ruling party YSRCP is banking heavily on welfare schemes. We can say that YCP is carrying out the highest welfare schemes compared to other parties in the country.
No matter what the opposition parties are saying and what the reports from the experts on the debts taken by the state are saying, YCP is going forward with the welfare schemes. The party is even telling the voters that the welfare schemes would be stopped if other parties come to power.
But political experts are saying that YCP should learn a lot from the Gujarat polls. Arvind Kejriwal led AAP tried its best to make the best out of the recent polls. But it barely managed to get five MLA seats. Just like Delhi and Punjab, AAP announced many freebies.
From free current to free water to cycles and other freebies, AAP announced many freebies. But the freebies did not work for AAP and the party suffered a humiliating loss. Experts say that the elections are a wake-up call for the YSRCP and it has to learn from the election result.
Having welfare schemes is not a wrong thing. But solely depending on them is not a good idea. Development and growth are the two areas that help any part to win the polls. BJP did the same and the growth the state has been seeing worked well for the Bharatiya Janata Party.
Even the strong supporters of YSRCP also cannot talk about the development in the state as it has nothing to talk about. New companies are not coming to the state and the existing companies are leaving the state. The likes of Jockey and Amara Raja shifted to Telangana to make investments there.
The YCP also only talks about welfare schemes instead of the development it has done in the state. In the recent Jaiho BC event as well Jagan only spoke about the welfare schemes rather than what he has done for the BCs in the state. This shows YCP is very dependent on welfare schemes.
Note: Your feedback is very important to us. Post them in the comments box down below. Be sure to give us your opinion no matter what. Please do not use abusive language. There are better ways to speak your mind.