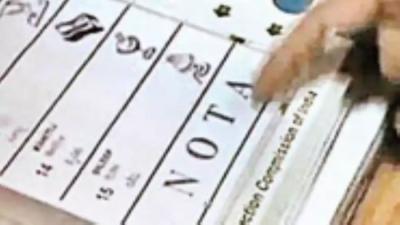 As expected the Bharatiya Janata Party thumped into a record win in Gujarat. The saffron not only won a seventh consecutive term but also won the highest number of seats with 156. This is the highest tally of seats for the party so far in the general elections.
Though the party is on cloud nine with the elections as it can bank on Narendra Modi's image for the next Lok Sabha polls too, it has a few things it has to keep in mind. If the party takes them for granted then it has to face serious issues.
Gujarat voters gave a big hint that they are ready to welcome parties from other states as well if they like them. Delhi-based AAP managed to get a 12 percent vote share and even won five MLA seats which is not an easy task.
"None of the above" (NOTA) also received a good vote percentage. The news is that over 5 lakh voters cast their vote for NOTA which is a big issue for the parties. The voters are not interested in encouraging new parties or supporting parties like Bharatiya Janata Party and Congress.
The votes that were polled for NOTA account for around 1.5 percent. It has to be mentioned here that NOTA did the same in the previous elections too. When one of the richest states in the country went for the general polls in 2017, more than 5 lakh voters voted.
Back then around 5,51,594 voters voted for NOTA in the 2017 general elections. In consecutive polls, voters selecting NOTA and giving over 5 lakh votes for it is not a small thing and parties have to look at the issue as a serious one.
A section of voters distanced themselves from the Bharatiya Janata Party after The Godhra train burning incident. This resulted in BJP seeing a fall in the MLA seats it won in the general elections. A village almost boycotted the recent elections with this.
Talking about Congress, it is not in a position to make the voters believe that it can be a strong opposition or compete with the BJP.  Aam Aadmi Party announced many freebies as it did in Punjab and Delhi. The voters might have not been impressed with this.