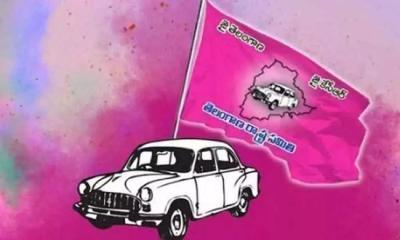 What is the biggest headache for the TRS boss these days. Not the Moinabad farmhouse and not even the Delhi liquor scam, where CM KCR's daughter Kavitha Kalwakuntla is involved. His biggest worry is the deep infighting in the party which is threatening to mar its victory chances in the coming assembly elections.
In Kollapur assembly constituency, the war is between two powerful leaders. While Congress defector Harshavardhan Reddy is clearly KCR's favourite, equally powerful former minister Jupalli Krishna Rao is vying for the seat. If sources are to be believed, Jupalli could even switch sides if he is not given the party ticket and this could upset the applecart of the ruling TRS.
In Station Ghanpur, the fight is between two former deputy CMs. While Dr Rajaiah is the sitting MLA, Kadiyam Srihari is his rival. One is from the Congress, while the other is from the TDP. Both want the ticket for Ghanpur and are fighting it out in the public.  Despite several attempts, the fight has not ended and the dispute remains unresolved. Their rivalry could affect the outcome of the 2023 election in Ghanpur.
In Uppal, the fighting is three-cornered. While former Mayor Bonthu Rammohan is challenging sitting MLA Bethi Subhash Reddy, Bandari Laxma Reddy, brother of former Congress MLA Raji Reddy, too is trying his luck. As a result, the party cadre is divided between these three leaders. Sources say that similar infighting exists in at least 40 assembly constituencies and that this could mar the chances of the party in the upcoming elections.