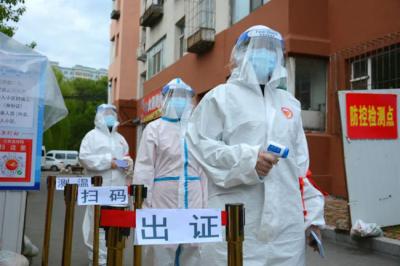 Without any doubt, we can say that the Covid pandemic is the worst ever crisis we have faced in recent times. The whole world was hit hard by the crisis and many nations came to a standstill. Crores of people were infected by the virus and lakhs of people passed away due to the contagious virus.
The superpower nation America has been alleging that the Covid virus was a man-made one and the Dragon country Chine unleashed the virus which was created at the Wuhan Virology Institute. However, the Chinese government did not accept the allegations.
Now an American scientist made sensational allegations that Covid was indeed a man-made virus and the Wuhan Institute of Virology leaked the virus. The scientist has written a book recalling all the experiences he had at the Wuhan Institute of Virology in China.
A popular news tabloid based in the United Kingdom quoted Andrew Huff, an American scientist as saying that the virus was a man-made one and the virus was leaked from the Wuhan Institute of Virology. He reportedly made these claims in his book 'The Truth About Wuhan',
Having said that Covid was leaked from the Virology Institute, the scientist also blamed the United States Administration for its failure in intelligence. A superpower nation like America unable to smell China's plans is not a small thing and the scientist highlighted that.
Andrew Huff also said that not having adequate measures for proper biosecurity is also a big reason behind this. The claims he made became a sensation as he worked at the Virology institute.
"Foreign laboratories did not have the adequate control measures in place for ensuring proper biosafety, biosecurity, and risk management, ultimately resulting in the lab leak at the Wuhan Institute of Virology," the scientist reportedly said as per the tabloid.
Note: Your feedback is very important to us. Post them in the comments box down below. Be sure to give us your opinion no matter what. Please do not use abusive language. There are better ways to speak your mind.