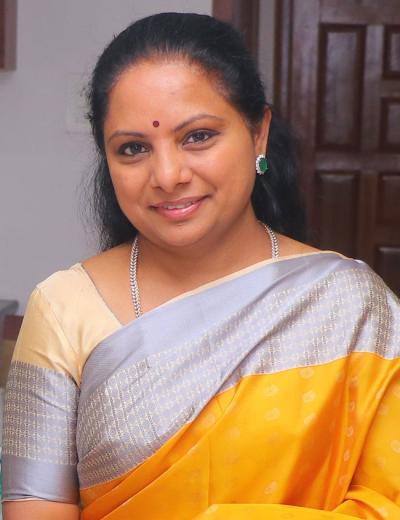 The Delhi liquor scam has been surprising us with sudden and unexpected twists in the case. The Central Bureau of Investigation(CBI) recently named Kalvakuntla Kavitha, daughter of Telangana Chief Minister KCR. The way she responded to the case and the notices he received many eyeballs.
It is known that she earlier wrote to CBI saying that she is not free on the date mentioned by the investigating agency. When the CBI said she should appear before them for questioning on the 6th of this month. But she said she is not free on that day and gave the dates on which she is free.
The media reports say that Kavitha received a notice from the CBI asking her to be ready to face the questions on the 11th of this month. She received the notices today and Kavitha is said to have expressed her willingness to face the questions.
This is a new development in the case. Now all eyes are on the date mentioned by the CBI to know what questions the investigating agencies will shoot at her and what information will be gathered.
The liquor scam might have been unearthed in the national capital Delhi, but it increased political heat in other states as well as raids were conducted in multiple locations. The ED is also probing the matter and mentioned Kavitha and a Minister in Andhra Pradesh's name in the report.
However, the way CBI gave options to Kavitha in facing the questions became a big controversy. The Congress party has been targeting the BJP on this and is alleging that BJP and TRS and friends and this is the example.