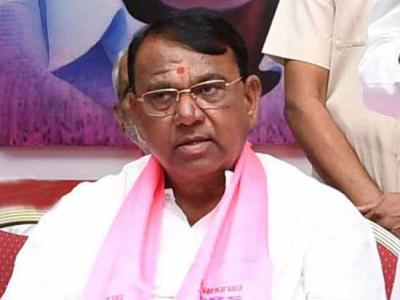 The saffron party Bharatiya Janata Party is aggressively expanding its footprints in various states. Making the best of the internal fights in the other parties, the BJP came to power by topping the previous government. We have seen this earlier in Maharashtra, Rajasthan, and other states.
There is also a debate that the BJP might implement its model in Telangana as well. But the question is how many MLAs it can take as it has just 3 MLAs in the state. If it wants to come to power then it needs at least half of the TRS MLAs which is not that easy.
However, the TRS party still fears the possible threat. Senior politician Etela Rajender took BJP's side. This brought a negative image to the TRS as Etela was also a part of the Telangana agitation. Recently an alleged Attempt was made to poach MLAs which was busted.
Former Minister Thummala Nageswara Rao is also dropping hints at leaving TRS as Chief Minister KCR earlier said that only sitting MLAs will be given party tickets. This is a static move from the TRS boss and sitting MLAs always have an advantage.
A few reports say that leaders who anticipated a party ticket from TRS might take the BJP side. The Telangana wing of the BJP also needs candidates and they might even get a welcome message from the party.
Amid this, Telangana Assembly speaker Pocharam Srinivas Reddy made some interesting comments. He said that he will not leave the party no matter what and he will continue in the party. He also said that toppling the government is against the Constitution.