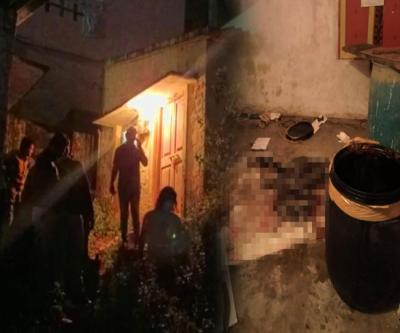 Raising a big doubt about the humanity in humans we are hearing spine-chilling murder cases these days. Earlier the whole nation was taken by a state of shock after the Shraddha murder case came to light in the national capital Delhi. A similar case was reported in the same city.
Now a similar case has been reported in the Telugu state Andhra Pradesh. Just like in the Delhi case the victim was killed and chopped into parts. The body parts were dumped in a drum. The issue came to light on Sunday and the police department is unearthing sensational details.
It is said that the murder might have happened a few months back and the issue came to light recently and a few body parts were found. Later new details started coming out.
Though the victim is yet to be identified the body parts were found inside a drum that was placed outside a house in the Madhurawada area in Vizag. Similarly the same was taken to the notice of the concerned police.
 Going into details, one Nanduri Ramesh gave his house on rent to a person named Rishi a few years back. Despite staying on rent Rishi did not meet the owner for many months and the house owner grew doubts about this and reached his house.
By taking the help of the locals he barged into the house and found a drum in which the body parts of a woman were found. The body parts were found in a decomposed state and if a few months had passed then the parts would be damaged completely.
The locals are saying that the house owner's doubts unearthed a Delhi-like case in Vizag and if he would have not had doubts then the issue would not have come out. The cops are trying to unearth the details of the victim and what made the suspect kill her.