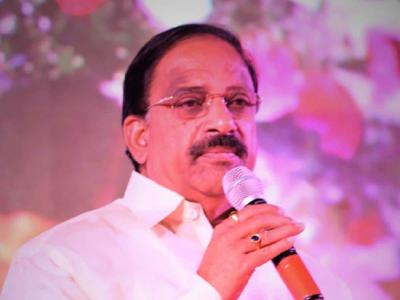 Telangana Chief Minister KCR recently gave a big shock to the party legislators saying that only the sitting MLAs will get a ticket for the next polls. This created an outrage among the political circles as the rest of the leaders will be left empty handed without any ticket.
This came as a big surprise to many leaders who are hoping that they will get a party ticket for the next elections. Senior TRS leader Thummala Nageswara Rao earlier created a lot of buzz on leaving the party as he met his followers and supporters.
After the sensational meet, Thummala Nageswara Rao cleared the airs and said that he will not leave the party and will stay in the TRS which gave him a party ticket.
Thummala Nageswara Rao is a big leader in the Khammam district. After winning as an MLA from the Palair constituency, he even served as the Minister. But he started losing popularity post the 2018 polls as he lost polls.
Yet again he raised the debate on leaving the party as he said he is ready to run the polls from Palair. Seeking public support, the former Minister said that he will run the polls from the constituency if he has the support.
At a meeting, the former Minister thanked Telugu Desam Party founder NTR for his political future. Recalling how he was given a chance by NTR, Thummala said he will be thankful for NTR. Though his career started in TDP, it took a big turn after he joined the TRS
Talking about NTR and not mentioning KCR's name and saying that he will run the polls from the Palair even after KCR said that only sittings will get a chance, a new debate on Thummala leaving TRS again.
Note: Your feedback is very important to us. Post them in the comments box down below. Be sure to give us your opinion no matter what. Please do not use abusive language. There are better ways to speak your mind.