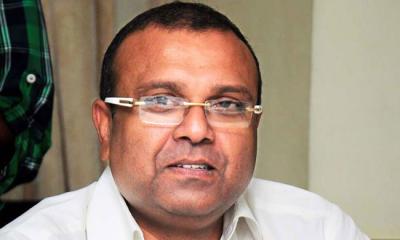 The sensational MLAs poaching case is still in the news with developments at regular intervals. Earlier National General Secretary of the Bharatiya Janata Party BL Santosh received a big relief as the Telangana High Court issued a stay till December 5 on the notices the SIT served him notice.
Now the Kerala-based Tushar Vellapally was granted relief. Hearing his petition, the Court said that he cannot be arrested in the case. After hearing the arguments of both sides the High Court of Telangana gave these orders.
Tushar Vellapally, president of the Bharath Dharma Jana Sena in Kerala moved the Telangana High Court the other day against the notices SIT served him. In his petition, Tushar maintained that despite sending an email that he is not feeling well the SIT issued a lookout notice.
After giving protection to Tushar from the arrest, the High Court said that he should cooperate with the investigating officers in the probe. This is a piece of big news for Tushar as he is saved from getting arrested.
Responding to the notices he received from the SIT, Tushar said that his health is not good and doctors advised him to take rest and he told the SIT the same in his email but a lookout notice was served. He suspected a political agenda behind this.
The case deals with an alleged attempt made by the Bharatiya Janata Party to take four MLAs of the ruling TRS to their side. To set the deal three accused met four MLAs including Rohit Reddy. Ramachandra Bharati, Nanda Kumar, BL Santosh, and Tushar are the other accused as per the cops.