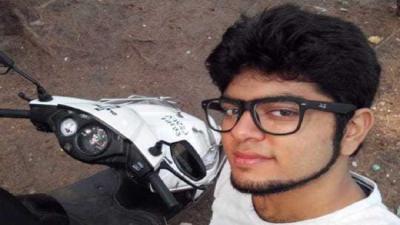 The sensational Shraddha Walkar's death case is going through several twists and turns with each passing day. From unearthing that suspect Aftab killed and chopped his live-in partner Shraddha, more and more details are coming out. A few body parts of the victim were also found.
After the murder case came to light, the investigating officers started focusing on his account on dating apps as he met Shraddha there only. It was also found that he is in touch with a bunch of girls and even dated them. After getting deeper the cops reportedly found out about a girl whom he dated after Shraddha.
The investigation said that after killing Shraddha Aftab met a girl and she even visited his house. It is said that she went to his house when the body parts of Shraddha were stored in the fridge.
When the investigating officers approached the girl she recalled her interaction with Aftab and told the cops that she had no doubts about Aftab when she visited his house as he acted normal and she developed no doubts about him.
 When the murder case of Shraddha Walkar came out she got the courage to tell the cops about her meeting with Aftab and said she met him via a dating app and even went to his flat twice.
Having heard about the brutality Shraddha faced, the new girlfriend of Aftab was shaken largely and felt frightened. It is said that she wants to meet a Psychiatrist and go for counseling.
No words can describe the feeling the girl is going through after knowing that the place she visited is where Shraddha was killed and her body parts were stored in a fridge in the flat she visited.
Aftab and Shraddha Walkar met through a dating app and fell for each other. They took a flat on rent for their live-in relationship. After they both fought about getting married, Aftab killed and chopped Shraddha into 35 pieces.
Aftab stored Shraddha's chopped body parts in his fridge for a few days before disposing of them in nearby places. It is said that he is in touch with many girls.
Note: Your feedback is very important to us. Post them in the comments box down below. Be sure to give us your opinion no matter what. Please do not use abusive language. There are better ways to speak your mind.