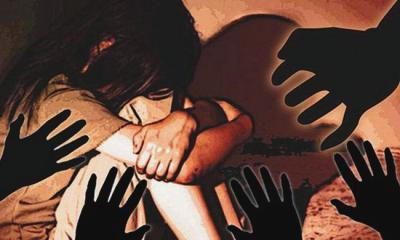 In a shocking turn of events, a spine-chilling rape case came to light in Hyderabad. The victim is pursuing her 10th class. The shocking fact is that the accused are none other than her classmates. By blackmailing her they reportedly sexually assaulted her. The accused filmed the assault allegedly.
As per the media reports, back in August, five students who are classmates of the victim raped her allegedly. This happened in Hayathnagar. While assaulting her the accused are believed to have filmed the act. As the video is with them the girl could not report it to others.
Threatening the victim of uploading it on social media the accused again raped her. The five accused shared the video with others which eventually made it to social media. The victim's parents got to know about this and they moved the police in this regard.
After digging deeper into the case the investigation led the cops to the accused. Then these events came to light allegedly. The accused were sent to a juvenile home as per the procedure and further investigation is going on.
The concerned Police filed a case under the appropriate sections of the Protection Of Children from Sexual Offences (POCSO) Act and are probing the matter. Further details are awaited in this regard.
Data says that people who are familiar with the victims commit such crimes in most cases. Be it friends or classmates or relatives the majority of assaults are done by known people. In its report, the National Crime Records Bureau said a few months back that the assaults and crimes against women have increased in Telangana compared to last year.
It has to be mentioned here that a few months back Hyderabad reports an alleged gang rape case. The victim was just 17 years old and three of the accused are minors in the case. When the victim came out of the pub in Hyderabad after a party, the boy whom she met at the pub offered her a lift. But he and others reportedly raped her and left her back at the same place. After reaching home, she informed her parents.