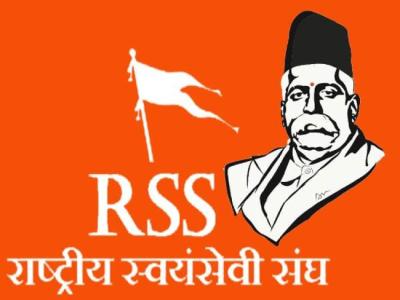 The Union government led by Bharatiya Janata Party just implements the ideology of the right-wing body Rashtriya Swayamsevak Sangh is the criticism the opposition parties in the nation use against the BJP. The contributions RSS did in the freedom fight also get raised often.
Yet again the same point was raised by the grand old Congress party. Former Karnataka Chief Minister Siddaramaiah targeted RSS on this point and asked what the right wing has done for the Indian freedom struggle.
As today marks Constitution Day, the Karnataka wing of the Congress held a march in the capital city of Bengaluru. At the event, the former Chief Minister made some sensational comments and targeted the RSS. After breathing fire on the BJP, he also slammed the RSS.
Not just slamming RSS, the ex-Karnataka Chief Minister also leveled serious allegations that the British government and RSS even worked together. Having accused the RSS of favoring the British government he said RSS and the British worked together.
"Did anyone from the RSS die during the freedom struggle? It is a matter of fact that the RSS favoured the British government in many instances. They were working together, back then," Siddaramaiah said talking about RSS.
RSS did not take part in the freedom fight and none of its members fought for the motherland is the criticism the opposition often made of the right-wing body. But no one accused RSS of working together with the British government.
His allegations started a new debate among people on whether RSS worked with the British government or not. Though he did not place any pieces of evidence to back his claims he created a new controversy.